Over the last few months, we've made various changes to how we work, as have many other businesses. We've been kept busy helping our clients to create effective, remote content, to create and adapt their marketing strategies and to create effective, engaging virtual events ranging from webinars to quiz nights, team updates, safety announcements, and music gigs.
Normally we do a lot of location based shoots and we also use our custom built multi-purpose film, video and photography studio in Glasgow for filming livestreams and podcasts.
Currently we're also seeing a rise in requests for studio-based product shoots.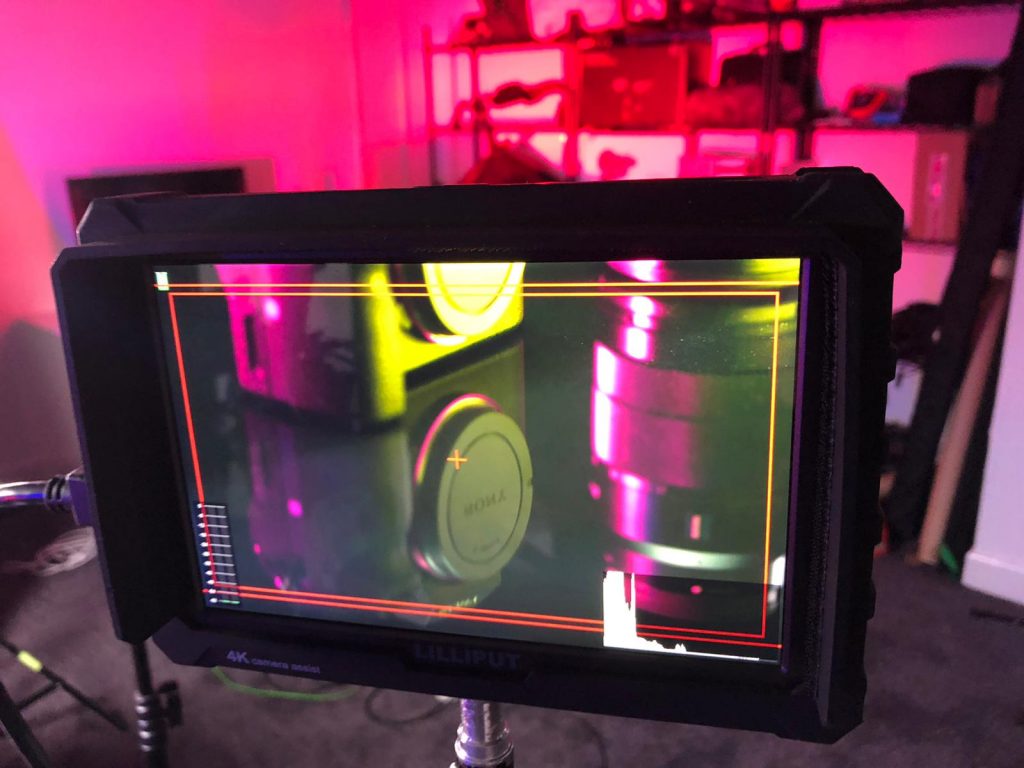 This is a great way to showcase your products whilst maintaining social distancing, avoiding unnecessary travel, reducing costs and ensuring safety for everyone involved.
Many products can be shot in the studio and there are a wide range of advantages for why you might choose a studio shoot. Here are just a few:
A controlled environment
One key reason is total control. A studio- based shoot is done safely, with only the necessary team involved, in a totally controlled and sanitised environment.
There's no concerns around typical issues and disturbances that can arise on location based shoots, such as weather conditions, transport arrangements, background noise, varying light conditions, filming and photography regulations and venue and people availability.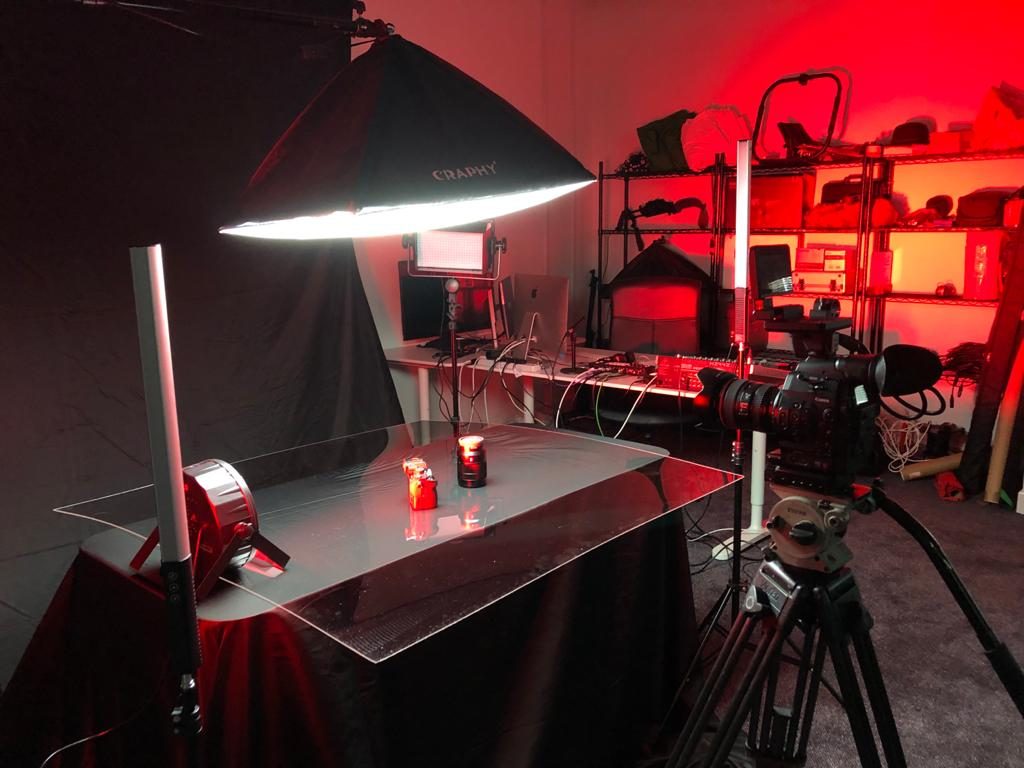 Because the environment is so controlled, it means more time can be focused on showcasing the product rather than dealing with external elements. Our studio has all the camera and lighting and other equipment needed including green and white screen facilities, all on site. So there's no additional costs of equipment and location finding and hire and the studio shoot is quick, focused and cost effective.
Using greenscreen or other backdrops you still have a choice of backdrop, textures, colours and even virtual scenery and location backgrounds to showcase your product against. We can also create purpose-built bespoke sets for your products. If sound is included it's easier to record in the studio where there's full environmental control. We can even include special effects and whole new worlds if appropriate.
With a studio-based shoot we have full control over lighting including tone, shadow and mood and can create a variety of looks and moods.
Save time and costs and make planning easier
A studio- based shoot also means no need for expensive or time heavy travel and all the associated costs including accommodation, equipment, product and people transport, meals and other costs normally incurred on location shoots. Plus you can readily plan and schedule in your shoot based on studio availability rather than needing to co-ordinate venue, transport, accommodation and team.
Other advantages of a studio product shoot include privacy – there's total control over who's involved and on set plus your product and all equipment and set up is totally secure. Here are a few suggestions for getting the best out of your studio based product shoot.
Think about your product
Really know and think about the features of your product that you want to showcase. It might not just be external features. Think about what you want to communicate to your audience – features, values, even textures and feel.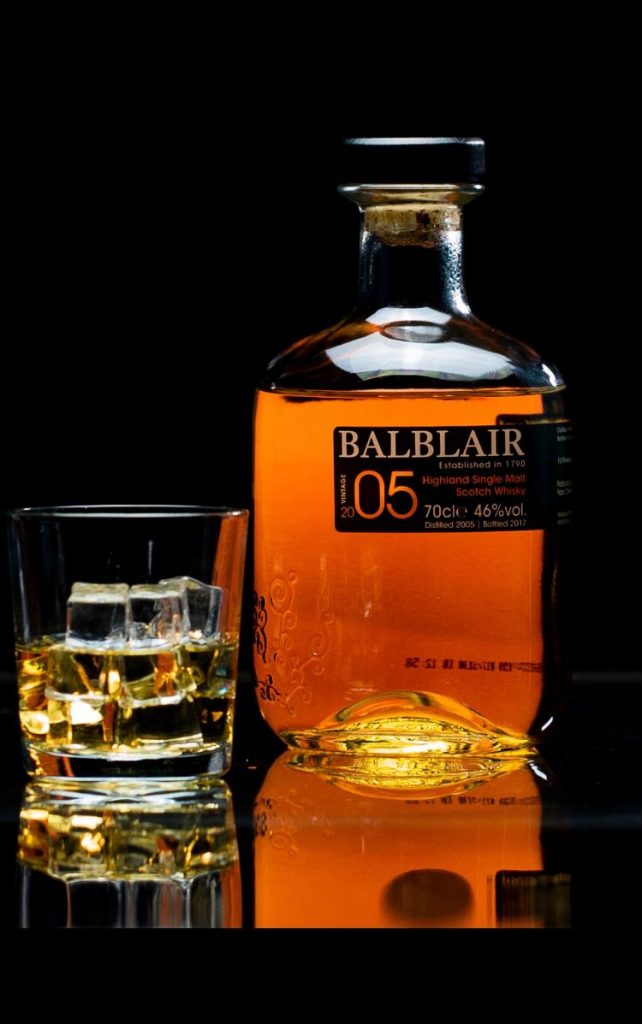 Create the mood
It can be useful to create a mood board to help develop a visual reference to inform the shoot, lighting requirements, background etc
Storyboards and shot lists
Just as we create storyboards and shot lists for filming it can also be very useful to storyboard the shoot sequence and agree a shot list for studio shoots, particularly when you want or need a series of shots. This is something we always plan for and agree in advance with the client to ensure their requirements are met. It doesn't mean we won't look out for other great opportunities and ideas but it also ensures for everyone that nothing key is missed.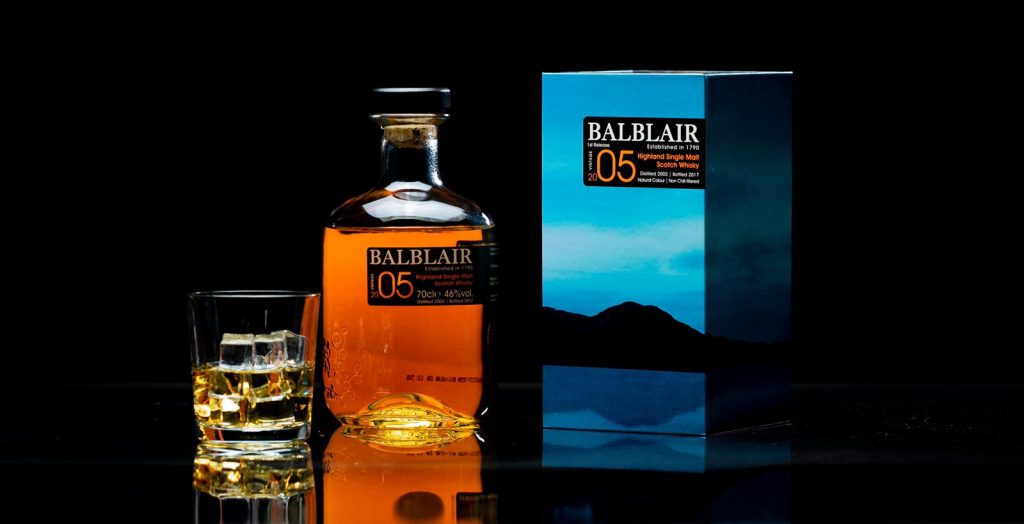 For some products it works really well to plan a story about the product – perhaps with a series of shots from pristine brand new product to how it looks after it's been used for the purpose it's designed for. Eg it could be as simple as an unopened branded box, an open box showing brand new trekking boots and another shot of muddied well worn and loved boots. The idea is to tell the story of your product – what it is, who would want it, what it's purpose it and what context it's used in and how it will make the buyer/user feel – and help shape what you want to communicate about it through the shoot.
Set requirements
A set provides context for your product and can add an extra dimension. It can be something very simple such as a coloured or plain backdrop, perhaps a piece of greenscreen magic, a whole or part room setup or just a simple piece of fabric. It's not just about the set, it's also about the grip or how you support and display the product. It's worth thinking through your requirements for this and ensuring the studio has or can get the necessary items such as pins, tape, glue etc which any good studio would usually have.
Seeing the light
Lighting is of course a key part of great product shoots. In a studio environment where lighting is so highly controlled, the right lighting can really help showcase the different aspects and feel of your product. Also important is the angle and perspective used and in the studio we use stands and gantries to create the right shot. Whether it's an overhead or close up shot or high definition detail, can really make a difference and give you the chance to create something with real impact.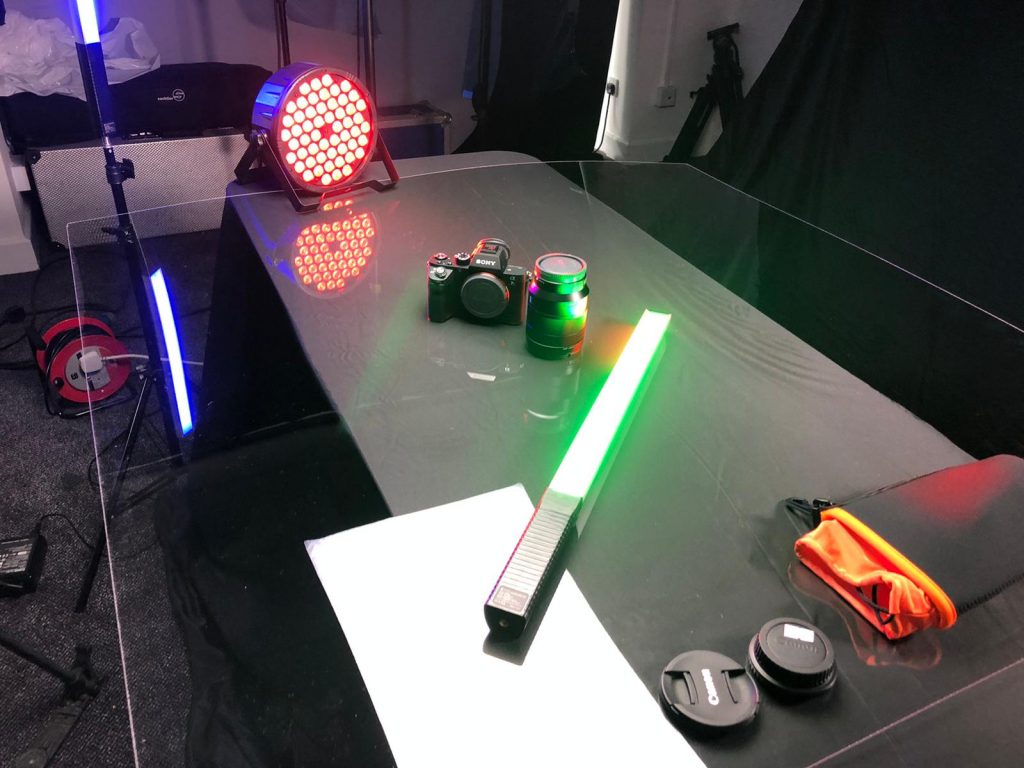 Pre and post production strategies, marketing and distribution
We work closely with our clients to develop their marketing and digital strategies around showcasing their events, services and in this example, products.
As well as having a clear strategy for what you want out of your studio shoot, it's also important to know how and across which platforms you plan to market and share the results of your shoot, something which we also work together with our clients on ensuring effective and timely distribution.
As in filming, so with product shoots, post-production edits, details and flawless finishing matters. We have a full post-production edit suite based in our studio which means our team can quickly and efficiently work on post production and get it quickly across to our clients for approval and distribution.
To find out more about our studio and using studio shoots to showcase your products, simply Contact Us and we'll be happy to discuss.







by