Looking for professional, flexible studio hire in Glasgow? Did you know that we now offer flexible, multi-purpose film, video, live streaming and photography studio hire?
Based at BlueStar Streaming and Arktouros's base studio in Bridgeton in Glasgow's East End, our professional film, live streaming and photography studio is available for dry hire and for managed shoots.
Bring your own crew, equipment and catering to run your own shoot – or ask us! We can provide a wide range of production services and support for managed shoots.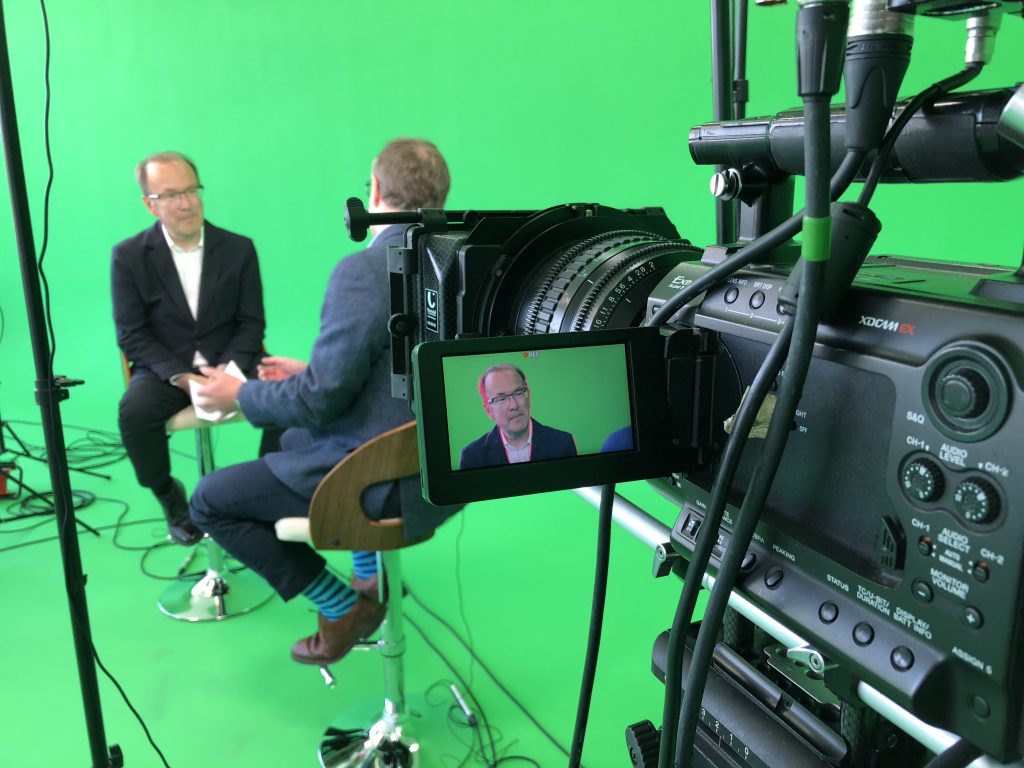 This is a unique purpose-built live video streaming studio. We have all the kit and technology to bring your multi camera live stream to life, with over 20 years of professional live streaming, technical and production experience, allowing you to interact with your customers and clients in real time. All live streams are captured full HD video offline, providing full backup and for repurposing and social content after the event.
The studio can be hired for half and full days, Monday to Friday with evenings and weekends on request, subject to availability.
Studio space is approximately 40㎡ with plenty of daylight as well as blackout blinds and theatre curtain to control light and minimise sound. The studio has large white and green screens for filming with purpose built ethernet high speed broadband for live streaming. Hire of the studio space also includes use of our waiting / review area with comfortable sofas, wifi, a dressing and prep area and 55″ HD TV with HDMI and VGA inputs. There's complimentary tea and coffee, kitchen facilities and plenty of free parking available locally.
We also offer competitive camera and kit hire including cameras, lighting packages and more – a great way to save on costs, travel and hassle plus our experienced team are always on hand to provide support if needed.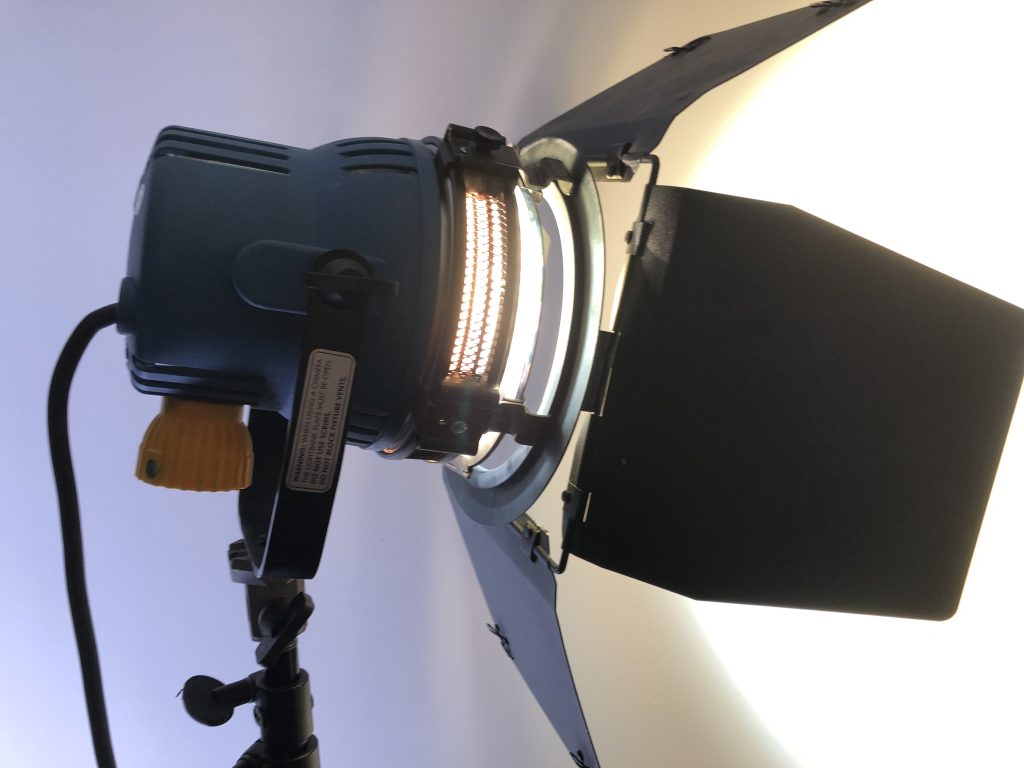 Visit our website to see the full range of studio services we offer and pricing details or contact us to discuss your needs and to book.
As well as studio hire we also offer studio shoots for corporate clients. This is a great option for amazing content creation, product or event launches, influencer shoots, publicity shoots, pieces to camera, livestreams and podcasts. As well as our green and white screen facilities, we can build a studio set to suit your requirements and we provide support to help storyboard your ideas and bring them to life as well as technical support.
From serious corporate interview pieces to camera to green screen magic – the only limits are the studio space and your imagination.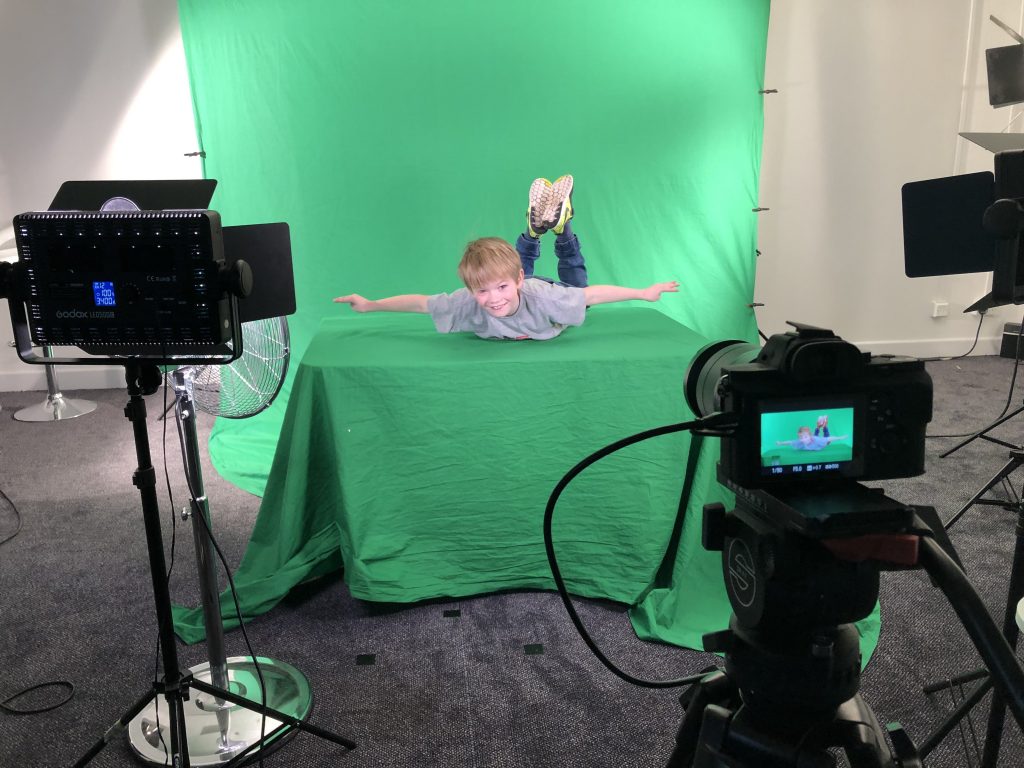 Visit our website for more information or contact us to discuss your requirements and to book.







by