It's a bit of a cliché but as well as everyone busily finishing projects before the festive break, this time of year always feels like a good time to reflect back on the year that's passed, to refocus on what we do and to look forward and plan for the new year, both individually and as a team.
BlueStar Streaming is heading into it's 6th year and over the last 12 months we've been busier than ever and continue to grow.
Although we specialise in video marketing and live streaming, it's really about helping our clients create and share their stories through rich content and engaging video and film to promote, support and grow their brand.
We create high quality (broadcast standard) corporate video, livestreams and video. We also work with our clients to plan and manage their social campaigns and to integrate their video content with their social media and web strategies in order to best promote their brands, products and services through considered, tailored solutions. We offer a range of support including training, marketing and consultancy, working on anything from one off projects to multi – channel campaigns and longer term digital and agency partnerships. We often work with larger agencies too, brought in as their specialist video marketing partners to provide a seamless service for their clients. Projects we've worked on include high profile music and awards events to travel and tourism, sports and leisure, arts and culture, education, charity and more.
If you've worked with us you'll know we work closely with you to understand your requirements, to guide and advise on strategy and content and getting your video (your unique story) out there to ensure you get the best value and the most impact. If you haven't, contact us to learn how we can help your brand in 2020!
We thought we'd share some of the changes we've made in 2019.
New studio – studio hire, studio shoots and kit hire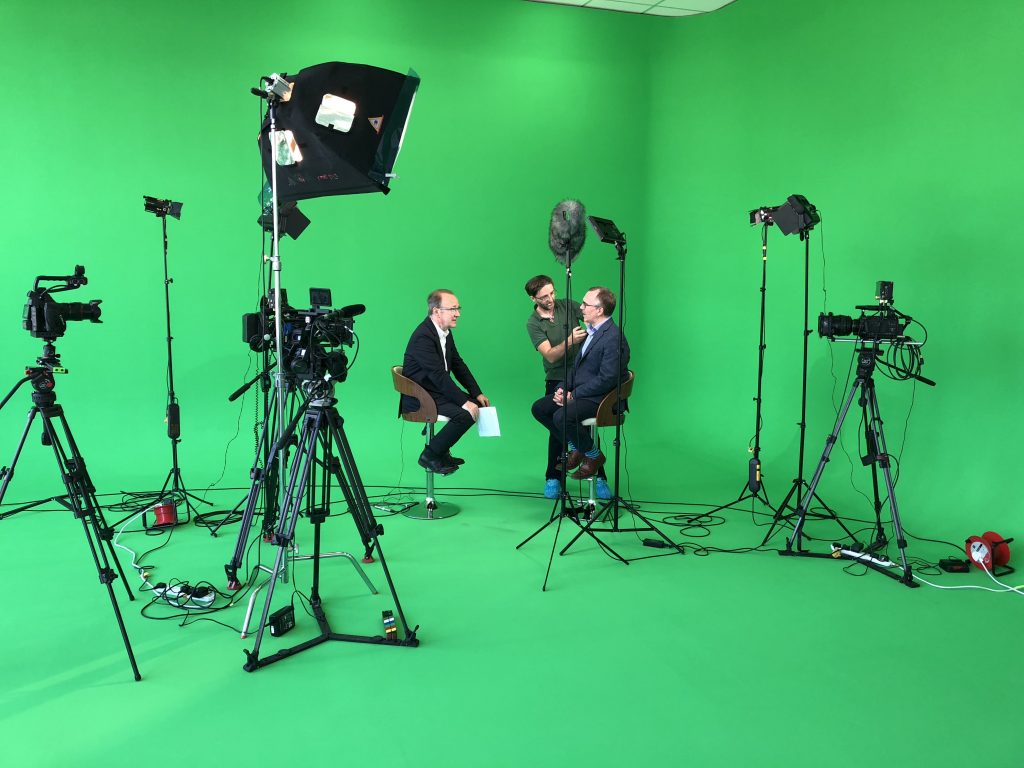 This summer we moved to larger premises. We're still in the East End but it's means we've more space to grow and to create a custom studio which is now available to hire as a fully flexible, multi-purpose film, video, live streaming and photography studio.
The studio is available for dry hire and for managed shoots so clients can bring their own crew, equipment and catering to run their shoot – or we can do it for them. We can provide a wide range of production services and support for managed shoots and we also now hire out kit, saving clients the cost of buying their own expensive kit as well as taking away any hassle of storing, maintaining and moving kit.
This is a unique purpose-built live video streaming studio that can be hired for half and full days, Monday to Friday and evenings and weekends on request, subject to availability. We have all the kit and technology to bring your multi camera live stream to life, with over 20 years of professional live streaming, technical and production experience, allowing our clients to interact with their customers and clients in real time. All live steams are also captured full HD video offline, providing full backup and for repurposing and social content after the event.
This is a great option for amazing content creation, product or event launches, publicity shoots, influencer shoots, interviews to camera, livestreams and podcasts. We have green and white screen facilities and can build a studio set to suit requirements plus we provide support to help storyboard ideas and bring them to life as well as technical support – the only limits are the studio space and your imagination. Find out more here or contact us for details and to book.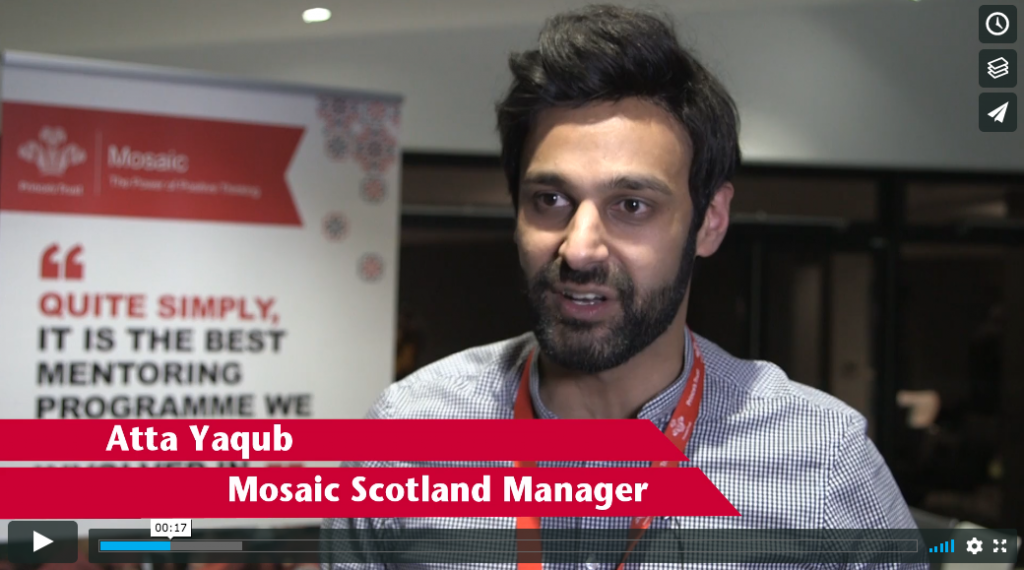 We work with a wide variety of private and public sector organisations but also do a lot of work with charities, non-profits and the third sector, helping promote their activities, providing training and advice, creating great video marketing and even helping them raise funding. Charities we've worked with include Dyslexia Scotland, Pink Saltire, The Willow Tea Rooms Trust and The Prince's Trust. Read more here about how we work with charities, non-profits and the third sector.
Jibber Jabber masterclasses launched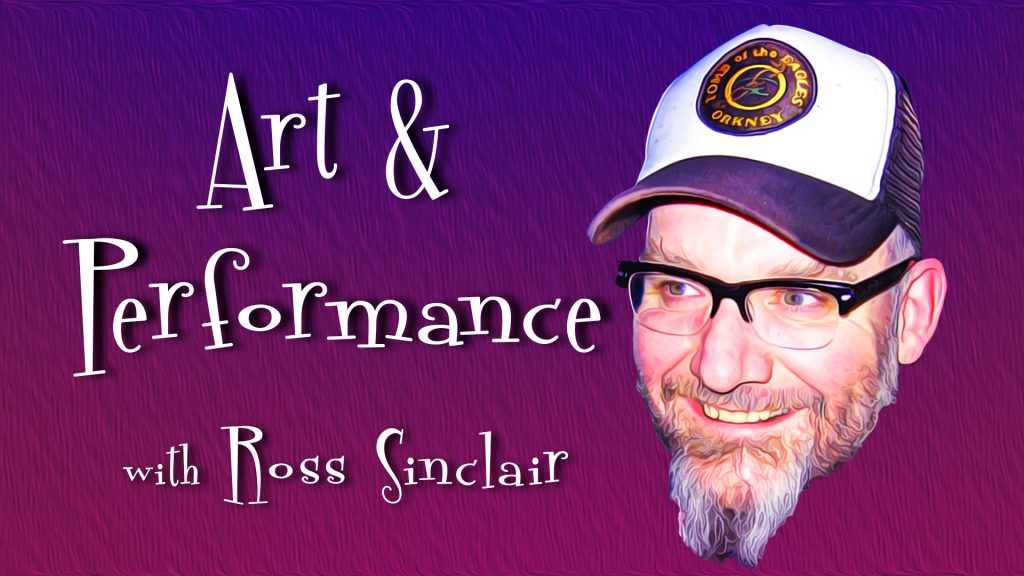 We launched 'Jibber Jabber' – a series of live streamed masterclasses where experts from a range of sectors share their experience and tips for getting on within their industry. We wanted to learn more about how creative people in a range of industries do what they do, what makes them tick and inspires them, what they've learned along the way, what they'd do differently, advice they'd share with someone starting out and what's their take on things.
Each Jibber Jabber masterclass is a live streamed informal chat in our studio in Glasgow's East End, hosted by Duglas Stewart, best known as the frontman, lead vocalist and composer of Glaswegian indie pop band BMX Bandits.
The first Jibber Jabber sessions have focused on the music industry, illustration, art and design. Our final masterclass for 2019 was live streamed on Wednesday 11 December. We spoke with the 'Glasgow Miracle' Professor Ross Sinclair – a key figure in contemporary art in Glasgow in the 1990s and one of the creative minds who transformed the art scene in Scotland. A visual artist, musician and writer, Ross was born in Glasgow and studied at Glasgow School of Art where he now lectures alongside continuing his professional practice.
As well as producing Jibber Jabber ourselves, this is also an interesting option for brands and a way to engage directly with new and existing audiences and markets in an informal influencer style masterclass format. It's an area we're developing and exploring with brands wanting to develop their own masterclass live streams.  The livestreamed sessions are shot in our custom studio in an informal conversational style. If you'd like to get involved or you'd like to promote your brand through your own style masterclass sessions contact us to discuss. Look out for more Jibber Jabber sessions in 2020 and catch up on our previous masterclasses here.
Growing the team
In September we welcomed Rosie Walker to the team. Rosie has joined us as Junior Video Production Assistant and will be an integral part of the team.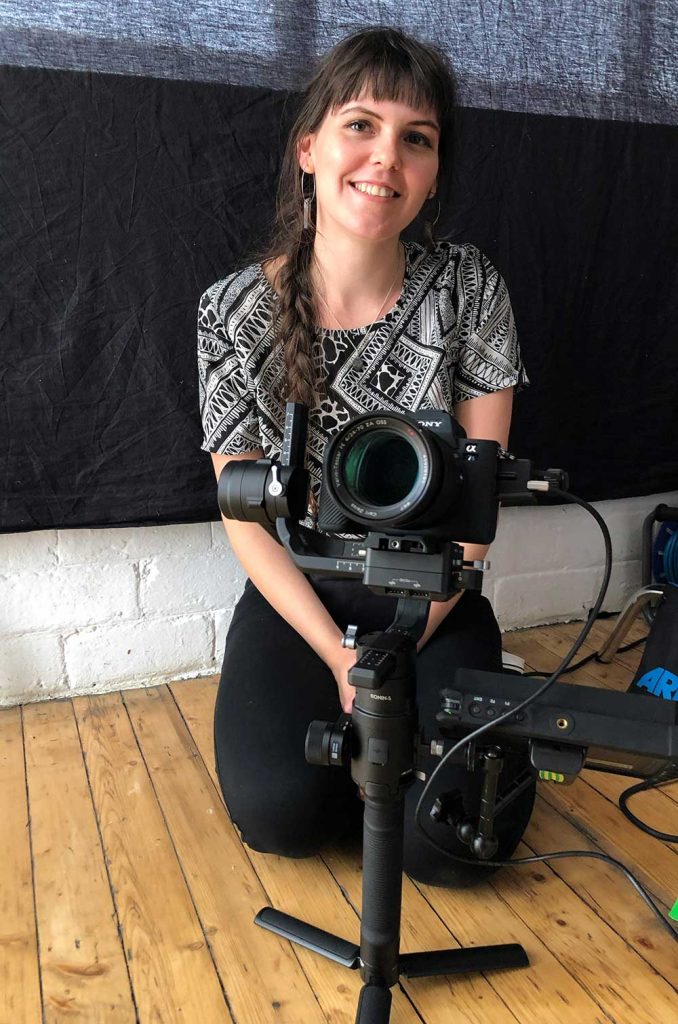 A graduate in Design and Communication from Glasgow Art School, she brings artistic flair and additional animation skills to our production team. We've also expanded our in – house marketing support.
Documentary Making – going into Phase 2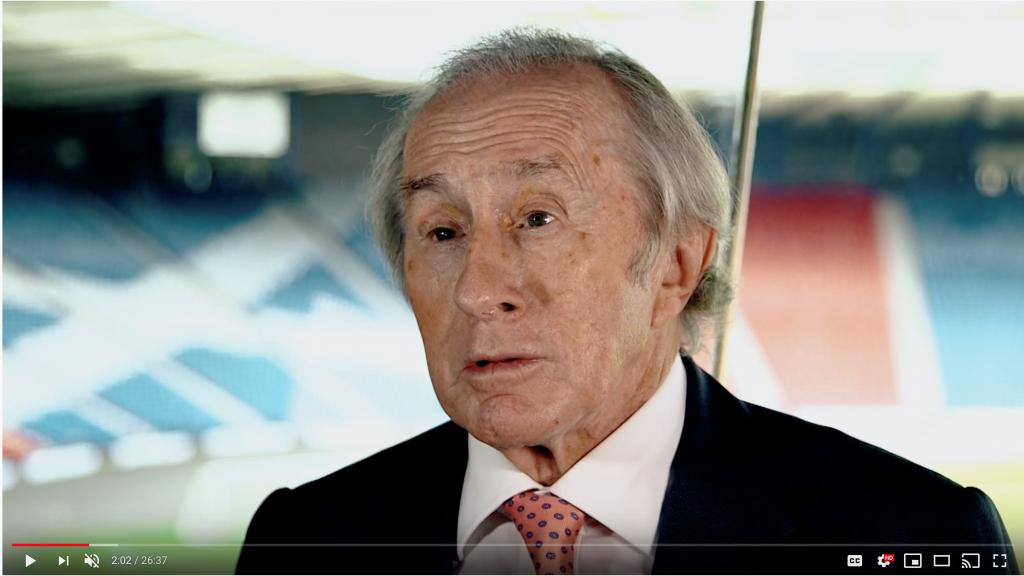 Sir Jackie Stewart, sharing  his experience of dyslexia in the Educate Me documentary
We do a lot of corporate filming but also relish the chance to film documentaries. Last year, BlueStar Streaming and Dyslexia Scotland worked together to create a short (25 minute), independent documentary film called 'Educate Me'. It was a year in the making, shot using a predominantly dyslexic crew and created for general release supported through crowdfunding. This is one of a 4 part series that we hope to pitch as a full documentary to broadcasters. The film has been widely watched and used by the Scottish Education Board, by Dyslexia Scotland and various voluntary organisations and charity groups across Scotland. We created this documentary including all planning, strategy, story boarding, film interviews and film production.
It's also personally important to us as our Managing Director, Trevor Thomson, is dyslexic and positively promotes disability awareness and equality through his role as Media Adviser for Dyslexia Scotland.
In 2020 we'll be moving into Phase 2 with the second film of four and are excited to be starting pre-production in the New Year. To create the second Educate Me documentary promoting awareness of Dyslexia, we'll again be raising funding to release the film through a kickstarter campaign on the Indiegogo crowdfunding platform. We'll also be offering some great perks as a thank you for donations – more news on that soon!
If you'd like to help us raise funding we'll be sharing a link and all the details in early 2020. If you'd like to get involved or help in other ways please contact us. We'd love to team up with other organisations in a variety of ways. Thank you in advance – your interest and support is appreciated and will help us launch a really useful educational documentary that we hope will increase understanding and positively improve the experience of everyone, particularly young people growing up and living with dyslexia.
And finally…

It's been a busy, vibrant 2019 with lots of change and interesting people and projects. And of course, we created some fabulous and very effective video and live streams for our clients!
We'd like to wish all our clients, partners, supporters and friends a very happy and festive Christmas and great New Year.
Thanks to everyone we've worked with in 2019 and here's to looking forward to even more exciting and interesting projects and times in 2020 and beyond!







by