2020 brings a renewed focus on video marketing as a key element of an overall digital marketing plan. Here we share a few of the top video marketing trends to be aware of this year.
Video content is now more important than ever with more brands using video as part of their overall digital marketing strategies. Factors such as the way people consume media, the growth of VR (virtual reality) and AR (augmented reality) particularly in the gaming and entertainment industries and the increasing use of stories across social media have all contributed to the growth.
This growth of online video has also been boosted by improvements in display sizes, quality and availability of mobile devices, faster mobile data connections, the spread of connected TVs and perhaps also through the creation and availability of more engaging and innovative content.
As a result, associated ad spend is also growing, to target the rapidly expanding audience markets. More advertisers are investing in online video ads to drive engagement, making online video now the fastest growing digital channel in terms of advertising expenditure.
Bearing that in mind, what are the key video marketing trends that industry experts believe you should be paying attention to and using to inform your digital marketing strategy in 2020?
More platforms and more dimensions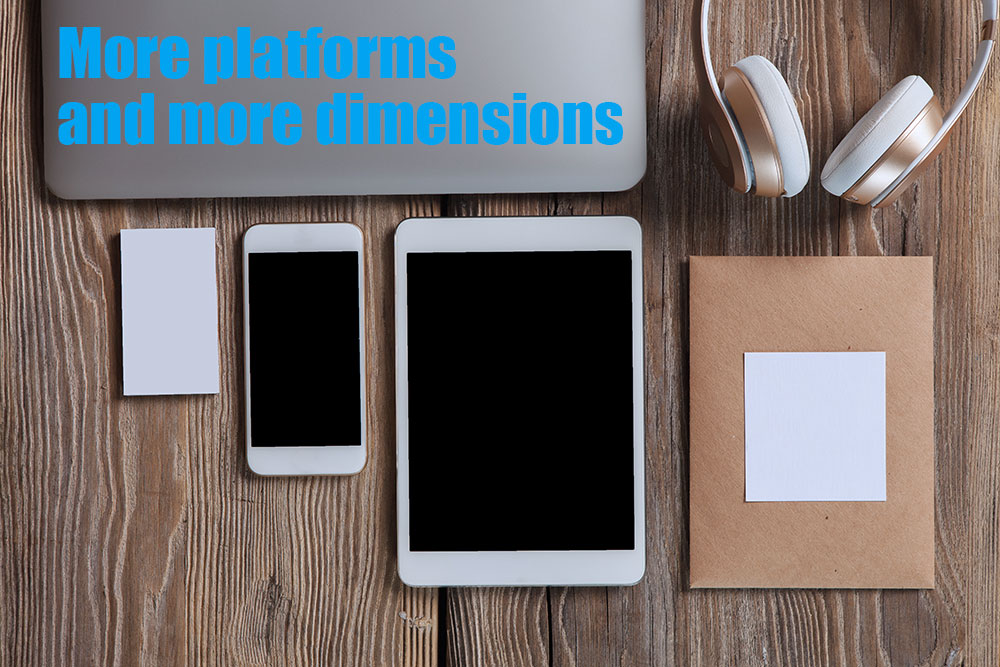 Companies should be using both multiple platforms and multiple dimensions for their videos. With more video platforms available, preferences for video dimensions will increase, whether your video is in vertical, square or horizontal format. Use of vertical video has increased through the popularity of Snapchat and Instagram Stories. However, with initial fairly low usage Instagram also supports normal horizontal video format on their video platform. YouTube and Facebook video also now support vertical video. Previously, square video content was considered best for Facebook and Instagram but then these platforms started supporting broader dimensions for photos and video. On Facebook and YouTube square video never really fully took off.
Personalisation
72% of consumers say they will now only engage with marketing messages that are personalised. Through personalisation you can build a relationship with your audience, providing tailored experiences and opportunities to engage with your brand, product or service.
Personalised video also helps you stand out from the competition, makes the customer remember you and recognise your brand and enables you to provide targeted and relevant solutions and recommendations to fit customers' interests, needs and even pain points.
48% of consumers say they want videos to reflect the products and services they're interested in and which will inform their decision making. Many also want now videos to be interactive so they can choose not just when but which information to view – which may be the next step in video personalisation.
Video personalisation isn't new and its use has been growing over the last few years but it is still under – utilised. The increased interest and importance placed on it by consumers means we're likely to see a growth in 2020.
A data-first approach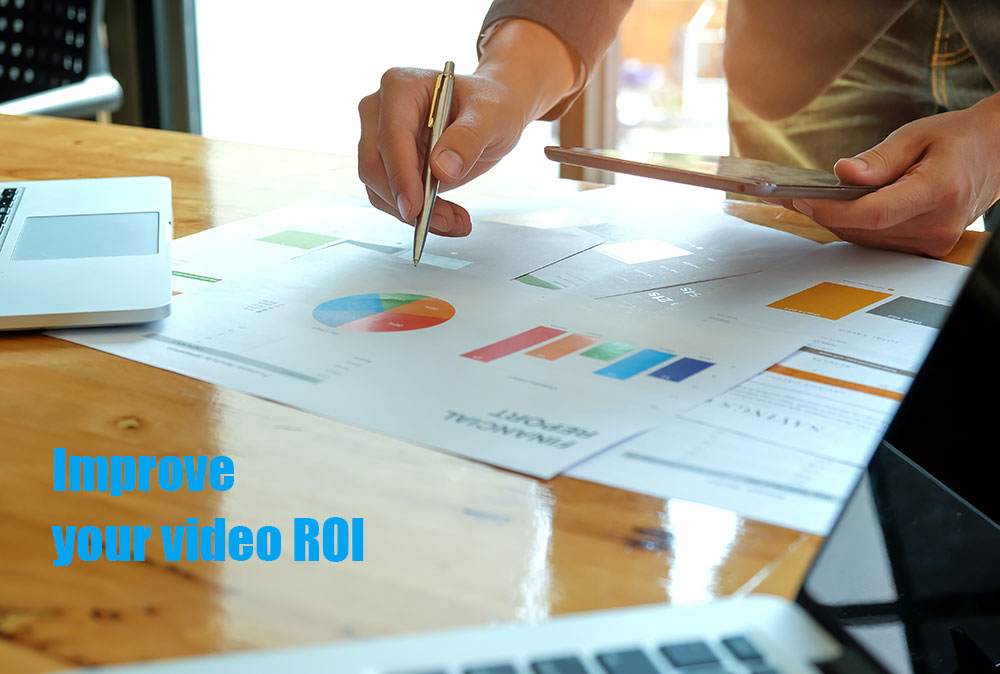 A one-size-fits-all approach is no longer good enough. A data-first approach helps ensure you're targeting the right audience with the right message at the right time with the aim of increasing engagement and ultimately, conversion.
A data driven approach to video marketing allows brands to better understand what works when it comes to their videos – which platform is best, who should they target, what content is most relevant and effective? This makes sense – it provides insights and focus that can help inform your media and creative decisions and improve your video ROI. It's an approach we always recommend and monitor with our clients, ensuring the best understanding and information informs decision making, creative approach, spend and expected returns from the start of the process. A data first approach also makes it easier to measure uplift and to identify which messaging works best for each audience rather than adopting a broad targeting approach. Platforms such as Google, Facebook, Twitter etc can easily be used to create and share content for specific audiences and/or for different stages of the buying cycle, offering a range of ways to adopt (and measure) a data driven approach to video marketing.
Long – form video
In recent years, short form (less than 5 minutes, typically 1-3 minutes) and micro videos (60-90 seconds) have been widely used to capture attention and engagement, particularly at a time when there are multiple channels and endless content competing for attention. However, it is the use of long – form video (including documentary style video) that's really predicted to grow in 2020.
Shorter videos are great and still very much have a role to play – they're easy to consume, particularly on mobile devices and great for social channels. But they generally don't allow brands time to build deeper emotional connections with consumers. Longer videos (15 minutes or more) result in increased audience engagement, allow you to create and build a story, to educate the viewer in your brand values and to create memorable and emotionally engaging content.
Given that the average viewer will spend 88% more time on a website with video content, well planned long form video is certainly something to consider.
Big brands such as outdoor clothing brand Patagonia are great examples of using long – form video very effectively – creating cinematic style documentaries with real people telling their stories and sharing their experiences and connecting with the viewer on a more emotional level.
Here's a couple of great examples of long – form videos that engage emotionally at the same time as they promote brand values and a sense of community.
360 degree video
360 degree video isn't new but is generally under – utilised although it's now becoming more accessible and (particularly interactive 360 video) is a huge trend at the moment. Increased availability and affordability of smart devices and VR and AR headsets and familiarity within the gaming industry are some of the drivers along with growing consumer interest in viewing 360 rather than traditional format video.
It's another way to really stand out from the competition and showcase your brand, product or service through creating an immersive experience for your customer. We've used 360 filming (and also mobile 360 video) for a range of clients – particularly in the travel and tourism sector, sports and even heritage and fashion sectors. It can be used to provide a virtual tour experience of a venue, event or location, behind the scenes access and all sorts of exciting, immersive experiences for the customer. It also provides a different perspective, enables a brand to show their personality and really captivate their audience.
There's also a sense of fun, innovation and difference, particularly for viewers new to the format. It's also useful for viewers who might not be able to access the experience otherwise, due to geographical distance or physical mobility for example.
360 degree videos are another tool to help deliver increased ROI as well as brand awareness and engagement, with the customer as the focus and the opportunity for brands to experiment more – all reasons why 360 degree filming is expected to increase in popularity this year.
Live video – the rise of live streaming
Live streaming is a powerful tool and should be a key component of your digital content strategy. With Facebook Live, Snapchat and other social media platforms allowing audiences to connect with brands in real time, there's been a rise in use of live streaming to boost social presence, generate exposure, grow brand loyalty and create customer connection.
As a video marketing and live streaming specialist we regularly use live streaming with our clients, for a variety of purposes – including virtual tastings and tours, live interviews and Q& A sessions, live streamed awards presentations, conferences, music gigs and concerts, arts performances, media briefings, influencer outreach, product launches, demonstrations and more. It needs careful planning, for example around objectives, audience, marketing, timing and of course technical set up but is well worth including as part of an effective marketing strategy.
A fully integrated approach
Something that we believe is key to getting the best out of video is to ensure it's fully integrated across your full brand and marketing strategy and across all channels. We know video is a powerful content type for engaging and influencing certain audience behaviours. It's not a nice to have, it's a key component of any successful brand and marketing strategy.
87% of businesses now use video in some form as a marketing tool but there is plenty of opportunity to be smarter about how and when video is used, the content that's created and how it's evaluated.
In 2020 brands will increasingly integrate video content across their entire brand and marketing strategy, using video at various stages of the marketing funnel and across various channels. Expect to see more brands using more video content this year and beyond.
Trends come and go of course so we're not suggesting anyone slavishly follow them but it is important to be aware of them and to then choose the most appropriate and effective approach for your brand.
For advice on how to use and integrate video into your marketing strategy, contact us.







by