For some, live streaming is the next great thing in social marketing, its use predicted to double by 2021. For us, it's been something we've been doing for years and is one of the areas we specialise in. And it's certainly been interesting the last few years watching how live streaming has evolved and how it's now being used by organisations in a variety of ways.
Why is live streaming important? Well, use of video on social channels has really grown in the last few years to the extent that video now accounts for the majority of internet traffic and is widely recognised as one of the most powerful marketing tools. If you're not using video you're missing out. Go back just a few years and live video streaming wasn't really an option for everyone and YouTube was pretty much the only key channel for video sharing.
Now, videos can be shared across all social networks with live streaming capability across most channels and use of video and live video streaming across digital and social channels are widely accepted as extremely powerful tools to support and grow your brand.
It's interesting to see how different industries are starting to incorporate and develop their use of live streaming as part of their brand and marketing strategies. Here are just a few examples where we've used live streaming over the last couple of months.
We've done a number of live streams for The Scotch Malt Whisky Society UK last and this year. The latest one was in September for a live stream virtual whisky tasting as part of The Gathering celebrations at The Vaults in Edinburgh.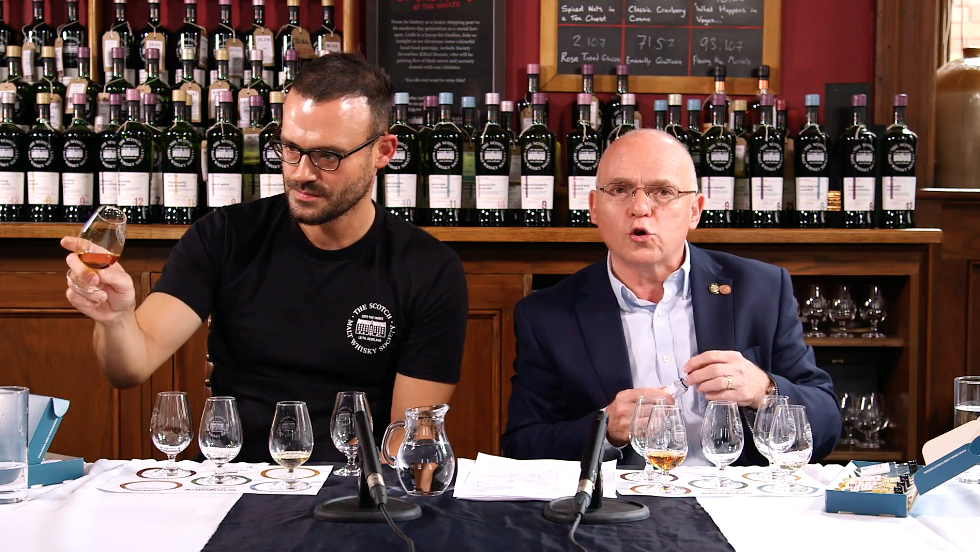 The tasting was promoted in advance of the live stream which went out on Facebook.  Members were able to pre purchase the tasting sample packs so they could then join the tasting happening in Edinburgh in the UK (led by Global Brand Ambassador John McCheyne), with their own real life tastings and viewing from their own locations – which included Germany, Australia, the US and with some audience members watching and joining in from on board a train!
The stream went out at 1pm on a Saturday so that anyone who couldn't join The Gathering festivities in real life could still join in virtually by taking part in the live stream tasting – taking the experience 'from local to global', to quote the hosts John and Dean.
This live stream attracted 1.3k views. Have a look and listen using the link below.
https://www.facebook.com/thesmwsuk/videos/2378661972249538/
During the live stream it's not only about the tasting and showcasing the brand and samples. It's also a chance to create a personal connection with the members who are viewing. John and Dean do a few shout outs and name check various members in various countries that they know are watching and encourage them not only to participate but to actively interact during the live stream, with comments and questions.  It's a conversational style, with the hosts interacting with each other as well as the virtual audience.
The hosts share their knowledge and experience whilst the viewer can follow along and be part of the shared experience from their own location. We get to know some of the personalities of the hosts as well as to learn about the whisky. From a commercial perspective, as well as expanding audience reach (from local to global) the live stream also creates other opportunities. During the conversation the hosts mention destinations, distilleries, brands and even books. It's a soft sell approach to share ideas and other linked products, services and experiences to an interested audience. It's also building and strengthening the sense of community, creating a loyal audience.
The virtual experience might later translate to a real life experience as viewers are encouraged to consider visiting in person next year but if they can't they aren't excluded, they can still participate and feel part of this community and shared experience. All in all it's a great example of using live streaming to promote brand, reach a wider audience, create engagement, show brand personality, build and strengthen connections and create opportunities of cross and up selling.
Another client using live streaming is BAFTA Scotland – on this occasion it was for the BAFT Scotland Awards 2019, Live Nominations Announcement, filmed from Citizen M in Glasgow at the end of September.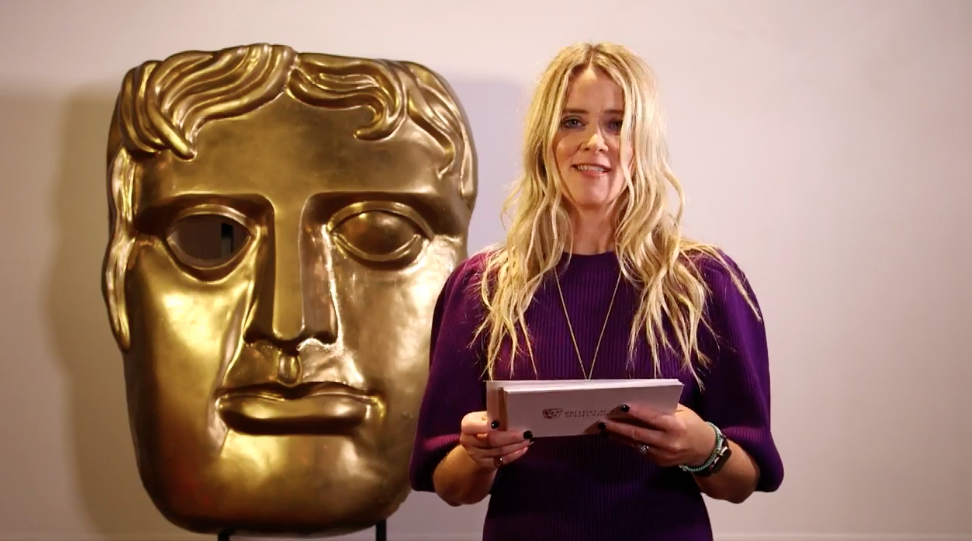 Listen here https://www.facebook.com/baftascotland/videos/974847579534325/
This wasn't as interactive as other live streams we've done for BAFTA Scotland as the focus was really just on officially announcing the nominations but it still attracted over 2.2k views and is part of a wider strategy using video and live streaming – for example for the glamourous Awards ceremony itself.
Another example using a different approach is our 'Jibber Jabber' masterclass series live streamed from our studio in Glasgow. Each masterclass is an informal discussion with experts from a variety of industries, sharing their experience and knowledge. The latest one was with Duglas Stewart from the BMX Bandits and Marco Rea from The Wellgreen and Stilton discussing their experiences of the song writing creative process. The style is informal, there is some interaction with viewers in terms of talking directly to viewers and encouraging comments and engagement but generally it's set up as a discussion between two people.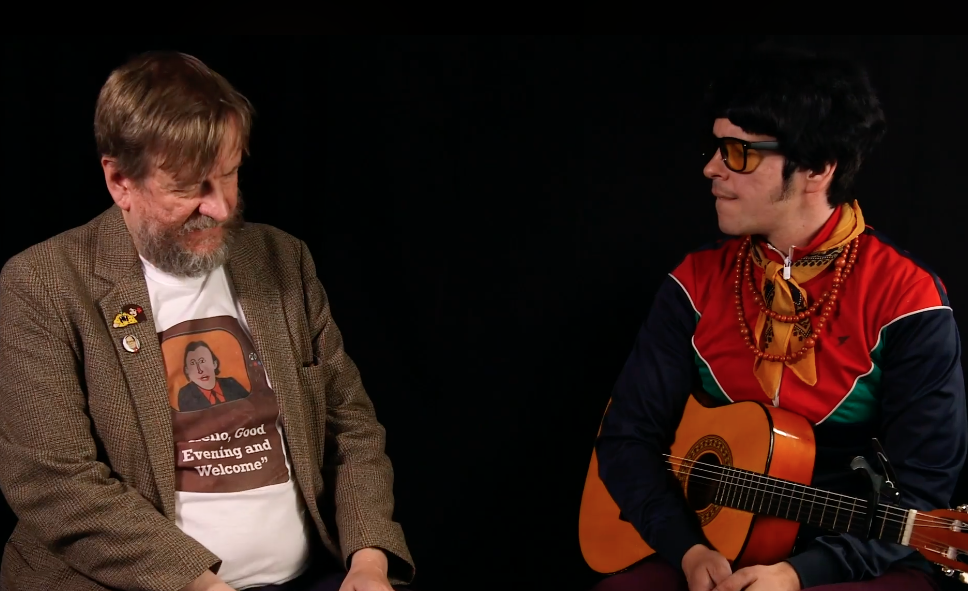 https://www.facebook.com/GlitteratiShow/videos/559166014889279/
Choosing your channel
Increasing reach is an important benefit and it's useful to put some thought into which social channel is best suited to your audience and your objectives. For example, Twitter is great for real time content. If you live stream to Twitter it's to an audience that wants the latest, most up to the minute information. As it's so immediate it can be harder to reach or really engage an audience here with so many constant updates competing for attention and disappearing quickly. However if you do choose to use Twitter for your live stream, video content is known to outperform text – only tweets and is more likely to be viewed and retweeted. So it's worth considering this channel but not in isolation.
Instagram is another useful platform as it's all about photo and video content. Image does the talking here, it's about brand, personality, destination and experiences.
YouTube continues to be massively important particularly for long form content, including how-to guides, product information and telling a story plus it's the second largest (after Google) search platform.
In comparison to, say Twitter, live streaming to Facebook is about interacting with an audience who want to know more about your brand. It's about creating and continuing a story with an audience who want to connect and engage directly with you and others and therefore this is a hugely important channel.
Real time live V scheduled live
'Live' streaming isn't always about real time 'live'. Facebook Premiere is a fantastic feature and the next generation of live video. Using it means you can easily share great, professional quality video content. A really useful aspect is that you can schedule and promote pre recorded videos which go out 'as live' but minimise any stress or risk of actual live streaming – great if you're fairly new to live streaming and perhaps not so confident or if you prefer to have the additional safety net of being able to edit and curate the content before it goes out rather than sharing 'real time' live video. So using Facebook Premiere gives you the benefits of a Facebook Live (real time live streaming) but with the ability to pre- record plus some other useful features as well – such as automated posts on your page when you schedule a premiere, an optional Reminder button for viewers and reminder notifications for subscribers shortly before your premiere live stream begins. A few minutes before the live stream viewers can join the broadcast lobby which allows them to like, share and comment in real time. As it's a scheduled live stream it also means the page administrator doesn't have to be there during the streaming plus at the end of the premiere the video is automatically converted to a video post on your page. It's a really good alternative to Facebook Live and (for individuals or small teams) it means you're free to interact and engage with viewers and their comments during the broadcast so it's makes it more manageable. Plus, if you want to, you could also choose to distribute your video in Facebook Watch – another way to increase your audience reach.
With clients we tend to mostly use YouTube and both Facebook Live and Facebook Premiere.
In summary, live streaming is great because in addition to helping your reach and engage with a wider (possibly global) audience, your brand will reach new audiences, particularly when shared across a range of (appropriate) social channels providing greater brand awareness. Along with that, live streaming gives you the chance to show your and your brand's personality and authenticity. Live streaming enables you to create unique and engaging content and assets and content which can be reused and even repurposed which also helps make the most of budgets and time and other resources.
Just a few reasons why live streaming is worth considering and planning into your marketing and brand strategy.
And if you'd like to see how live streaming can support your brand, Contact your friendly Glasgow based video and live streaming specialists for an informal chat!







by